Gutter Cleaning, Installation, and Maintenance
Call for your FREE Gutter Cleaning quote today!
Gutter Cleaning Specialists
To help your Smyrna home's gutter system stay clog-free and in proper working condition, we offer
GUTTER CLEANING
service. And the benefits of this service go far beyond the prevention of backups in your gutter system. Keeping your Smyrna home or businesses gutter system free of clogging leaves and debris also guards your Smyrna home or business against costly problems like ice dams, interior leaks, and foundation damage.
Having your North Delaware Gutters Cleaned on a regular basis can prevent the following issues:
Ice Dams
Mosquitoes due to standing water
Foundation damage
Termites like damp wood
Mold & Mildew
Roof Damage
Proper maintenance of your gutters is a dangerous job. This should be done by the gutter cleaning professionals at Sparkling Image Roof & Exterior Cleaning.
We proudly provide professional gutter cleaning services for North Delaware, New Castle, DE; Newark, DE; Wilmington, DE; Hockessin, DE; Middletown, DE; Dover, DE; Camden, DE; Cheswold, DE; Smyrna, DE; Wyoming, DE; MARYLAND: Cecil County, MD; Kent County, MD; NEW JERSEY: Pennsville, NJ; Penns Grove, NJ; Carneys Point, NJ; PENNSYLVANIA: Chester County, PA, Delaware County, PA
Seamless Gutter System Installation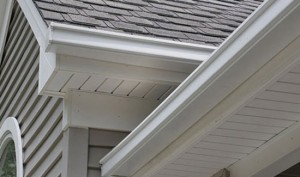 We install
SEAMLESS GUTTER SYSTEMS
for our customers who are looking to upgrade their existing gutter systems.  Seamless gutters are at the forefront of today's residential gutter technology.
Aside from our Gutter Cleaning and Seamless Gutters services, we also offer gutter maintenance services. We will inspect and fix any gutter issues we find. You invested a lot of money into your Smyrna home or business, so make sure you protect it. Ask about our gutter maintenance programs for your Smyrna home or business.
We proudly provide Gutter Cleaning Services for North Delaware, New Castle, DE; Newark, DE; Wilmington, DE; Hockessin, DE; Middletown, DE; Dover, DE; Camden, DE; Cheswold, DE; Smyrna, DE; Wyoming, DE; MARYLAND: Cecil County, MD; Kent County, MD; NEW JERSEY: Pennsville, NJ; Penns Grove, NJ; Carneys Point, NJ; PENNSYLVANIA: Chester County, PA, Delaware County, PA