Summer Services Now Available – Roof Cleaning | Window Cleaning | Power Washing
Professional Residential, Commercial & Multi-Unit Exterior Cleaning
OUR SERVICES
We are proud to present you our latest services that have behind them
a great team and hard work, but very satisfied clients.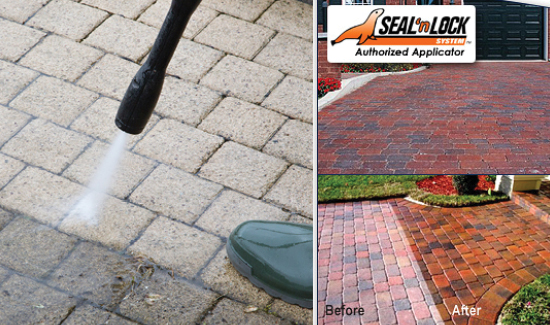 Paver Cleaning & Sealing
Has your brick, stone or concrete paver driveway, walkway, patio, porch, or pool deck lost its beautiful luster & rich color? Our Seal 'N Lock Authorized applicators possess the right knowledge, equipment and top quality products to restore your pavers' beauty and protect them for the future.
WHY CHOOSE US?
Being the best in our field means that we are committed to every project. We provide expert roof & exterior cleaning services to ensure each client receives true value and satisfaction from the services we perform.